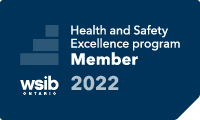 Geotechnical and Environmental Drilling
Providing South Western Ontario with Reliable and Quality Drilling
...mobilizing from London and Dundalk Ontario
London Soil Test Ltd. has been providing Geotechnical and Environmental services to South Western Ontario since 1987. We continually focus on educating and training our staff to promote health & safety awareness within our workplace. In doing this we have grown to become a well trusted and reliable drilling operation.
Offering a great selection of rotary and direct push machinery, we are able to complete projects no matter how challenging. We are continuously adding new machinery to meet the needs of our clients and keep all our equipment well maintained. We are confident that our quality staff and services provided will be the right fit for you and your companies needs.
Our goal is to exceed the professional standards that have been set out in our industry while providing a safe, healthy, and positive work environment for both our valued employees and our clients.